---
Banff Chauffeur's Airport Express SUV: Calgary International Airport to Banff in 90 minutes!!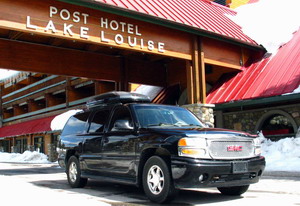 Welcome to Alberta Canada and the Calgary International Airport where you will be met at arrivals by our dependable, licensed driver Jim Dykstra.
Jim will collect your baggage and escort you to the comfort and luxury of our waiting Yukon Denali XL. Recline in our big leather seats, watch a movie or listen to some music on our Bose system and enjoy the scenery of the Canadian Rocky Mountains. Next stop your hotel and the start of your great vacation or conference in Banff, Sunshine, or Lake Louise.
---
Banff Chauffeur's Holiday Long Custom Chauffeur Service: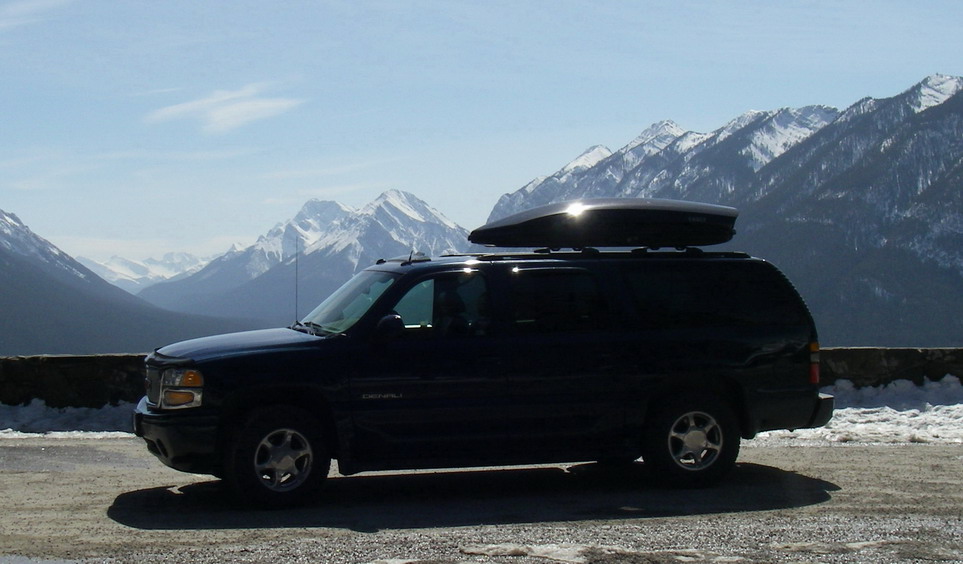 Banff Chauffeur offers a unique vacation long Private Chauffeur Service. Jim is your driver and private guide for the entire trip.
This would include your very our driver guide at your complete disposal, safe and secure transport, scenic drives show casing the Rocky Mountains, dinner sedan driver, private concierge as well as guided fly fishing on the Bow River and winter ice fishing at our heated ice fishing lodge on Spray Lake. We do the driving and take care of all the details so that you can enjoy your family holiday in style. Our chauffeur Jim Dykstra, with our Yukon Denali XL, is available to you 24 hours a day for the entirety of your vacation.
Complete professionalism and flexibility is our motto.
---
Banff Chauffeur's Half day and Full Day Sightseeing Excursions: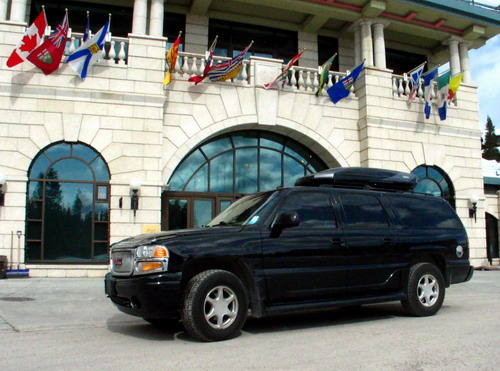 Your itinerary is our itinerary.
Enjoy a sightseeing wildlife safari out into the wild blue yonder of the Canadian Rocky Mountains, visit Lake Louise for the afternoon, tour the highlights of Banff with some time to shop, travel up the Glacier Highway to Columbia Ice fields, journey back in time to the Royal Tyrell Museum to view the T-Rex, or perhaps provide a waiting, on call driver for the V.I.P. clients during your important conference.
You choose the destination, we do the driving. Our knowledgeable chauffeur Jim Dykstra is at your service. Sightseeing concierge service available upon request.
---
Banff Fly Fishing Guides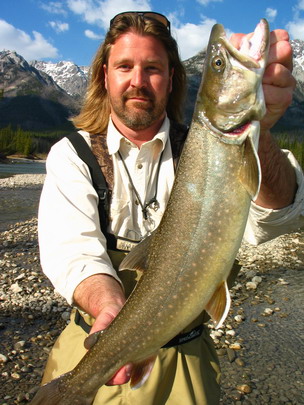 In addition to being employed as a licensed professional driver, Jim is also Banff's knowledgeable and experienced resident Bow River fly fishing guide.
Spring, summer, and fall are the seasons for fly fishing and spin fishing the world famous wild blue waters of the Bow River and we would be happy to guide you and your family and friends on a fun day of fishing whilst on your excellent Banff vacation.
Winter time also has some great ice fishing opportunities at our heated fishing lodge right out in the middle of Spray Lakes Reservoir.
Visit our fishing webs at www.BanffFishingGuides.com or www.BanffIceFishingGuides.com for more details. Thank You.
---
For reservations call or E-mail Jim at:
E-Mail: Jim@BanffChauffeur.com Driver/Guide Phone # : 1 403 678-7980
---